At Studio Process, we strive to understand your mission so we can creatively tell your story and further your organization's identity. We begin the process by listening and getting to know what's important to you. Through this collaborative approach we empower you to share your truest self so we can in turn, help you share meaningful content with your audience. We look for strategic opportunities that bring vision and meaning to every project we work on. 
We believe in staying curious, experimentation and growth. We stay up to date with current technology and trends so that you don't have to. We aim to further causes that strengthen humanity, and we do so by creating quality work for organizations doing good in the world, and by giving back.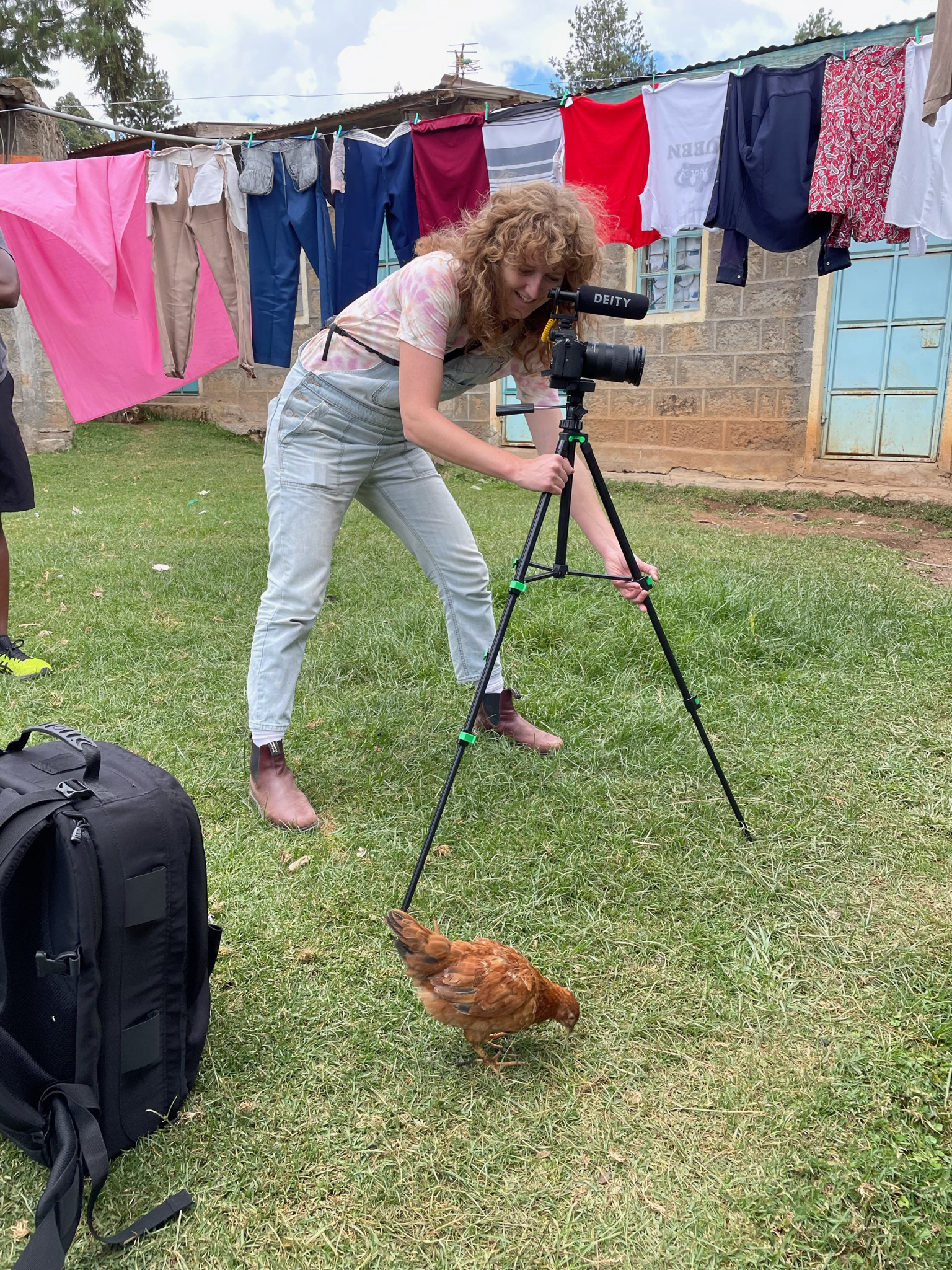 <<<
As part of Studio Process's own mission to give back, Laura recently spent time in Nakuru, Kenya shooting pro bono documentary footage for a nonprofit that sponsors students' school fees and provides sanitary pads to young women in the local community.
Owner Laura Formanek is a creative video storyteller based in the great flyover state of Iowa.
After editing commercial work in Dallas' bustling ad industry and directing marketing for a cultural museum in Eastern Iowa, s
he landed in Des Moines and founded Studio Process.

She is passionate about creating meaningful work, connecting cool people to other cool people and life-long learning. 
She is an adjunct instructor in DMACC's video department and volunteers on the Art Noir Advisory Committee for the Des Moines Art Center. In her free time, Laura enjoys live music, roller skating, craft beer, and international travel.